Video Galleries
If a picture is worth a thousand words, how much is a video worth? A lot more!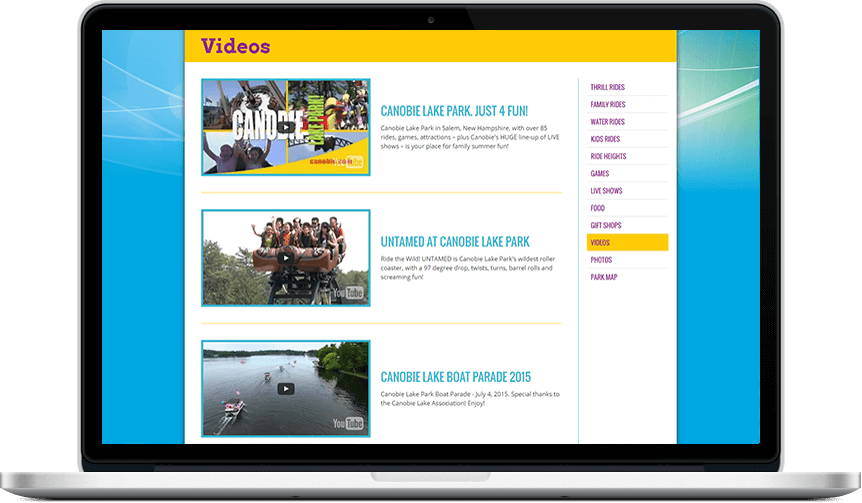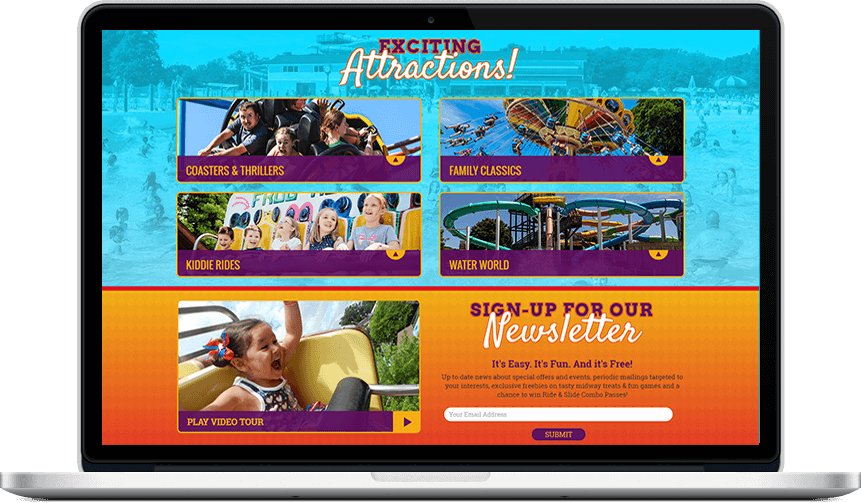 Promote your park's services by adding videos.
A video gallery allows your users to browse through all your park videos without even leaving the page, optimizing video loading for speed and SEO. Simply add the video link in the back-end and it will automatically fetch thumbnails for your YouTube videos.
Feature a video on your home page.
Want to highlight a video on your home page? It's as simple as copying and pasting a YouTube link. A designated video in your home page design is a great way to feature user-engaging park video assets such as tours, upcoming events, and more.