Managing Group Sales
Building effective tools and programs for selling to groups and schools.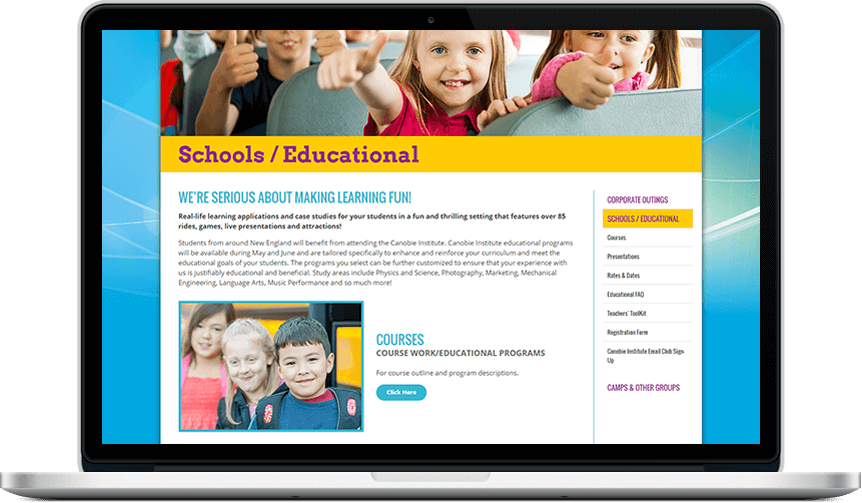 Highlight your group sales offerings.
Tailor your group offerings to suit your needs with an array of different content options. Content heavy pages can be organized using image blocks, lists, photos, videos, accordions and more without breaking the layout of your website. A well-organized presentation allows users to request information, buy tickets and plan their group trip with ease.