Park Hours & Calendar
Communicating park hours and special events is a must for effective marketing.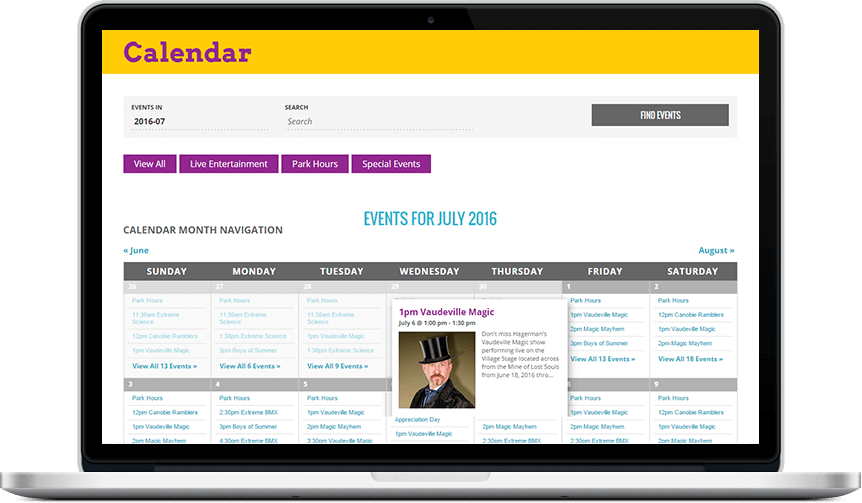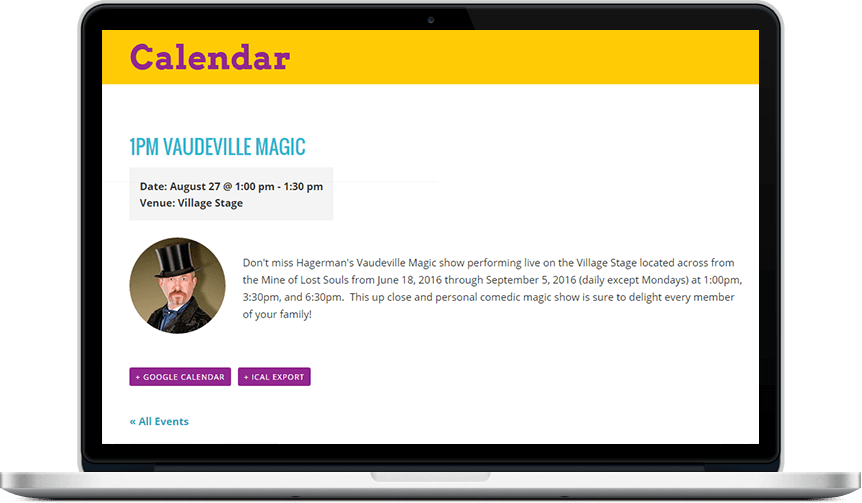 Adventure planning made simple & responsive.
A mobile optimized calendar solution makes highlighting events and park hours a breeze. In addition, the calendar is fully editable and responsive. Tool-tips allow users to scroll over an event on desktop to view a snapshot of the event details. Keeping content fresh and updated is never a problem.
Information on shows and events in one place.
Click on an event in the calendar to view specialized information about that particular event. This feature is great for users to grab quick info and plan their trip itinerary before even heading to the park. They can also add events to their calendars with the click of a button.