Specials & Alert Bar
Promote your latest specials and alert park visitors to weather closings.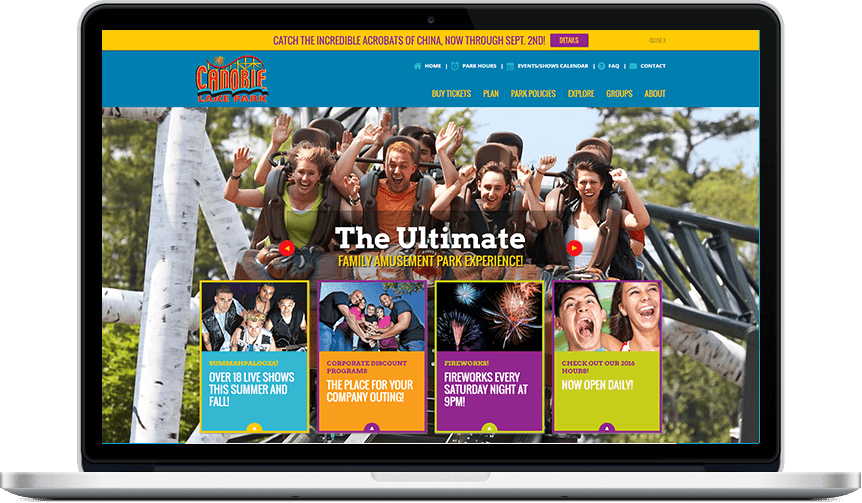 Add a customizable notification bar to your site.
Engage your visitors and deliver important messages with an alert bar at the top of the browser window that you can easily turn on and off. Whether you want to announce park closings, weather information, or feature an upcoming event, an alert bar is a simple and effective way to grab extra attention on your website.