Boosting Ticket Sales
Making it as simple as possible for visitors to buy now.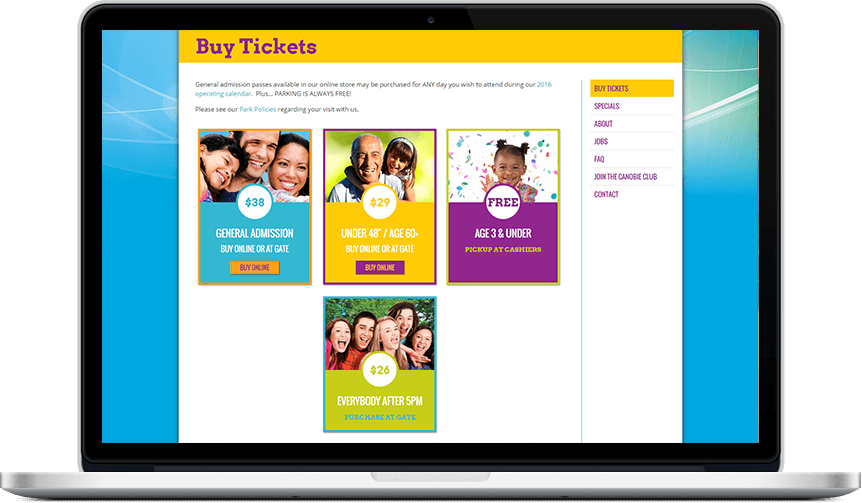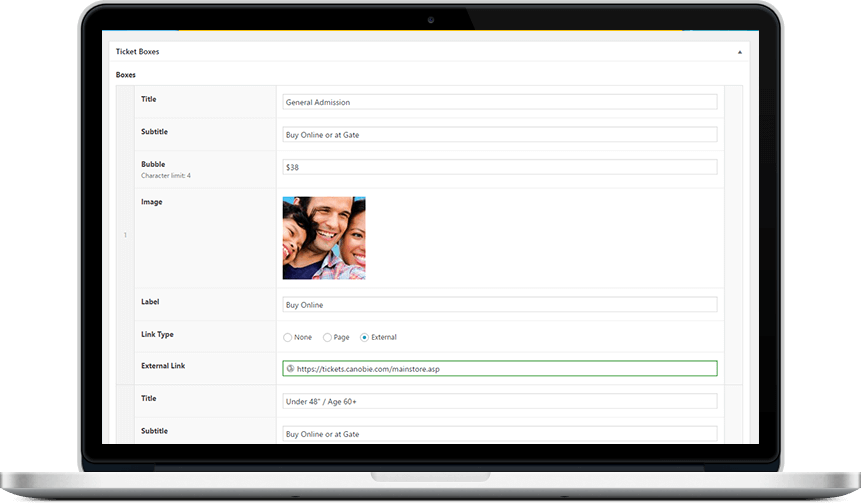 Displaying ticket options drives sales.
Amusement parks are in the business of selling tickets, so we try to make it as simple as possible for your visitors to view their options and buy now. Simple formats make it easy for visitors to understand pricing options, special promotions, and a call to action that conveniently links them to your online sales.
Easily edit ticket options & special pricing.
Take control the your call-to-action on your sales page and update pricing and specials as the season progresses. The extremely user-friendly back-end of WordPress is perfect for adjusting and customizing content, as well as making simple edits on the fly.