Employee Login Area
Utilize a password-protected area to manage communications with employees.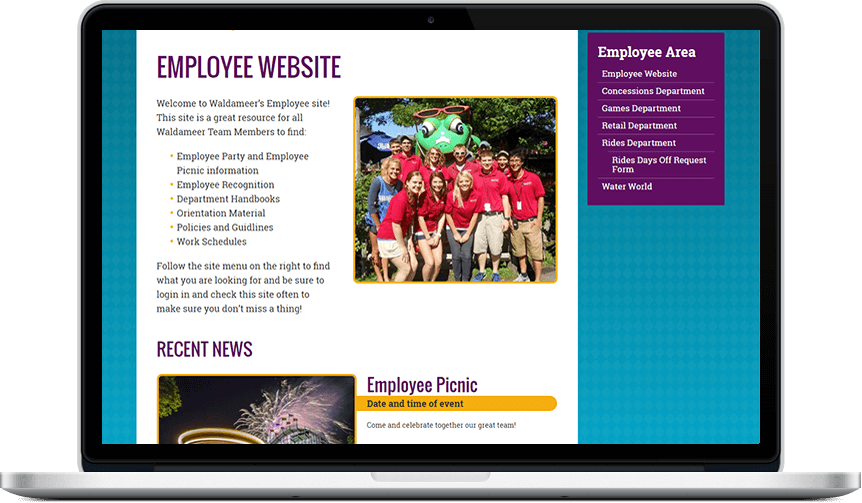 Create a designated area for employee resources.
A designated employee area behind-the-scenes is perfect for updates and resources you may only want your employees to view. Employees are given a secured username and password before accessing the login area to view resources hidden from the public facing site.