Responsive Calendar & Events Key Resource For Site Visitors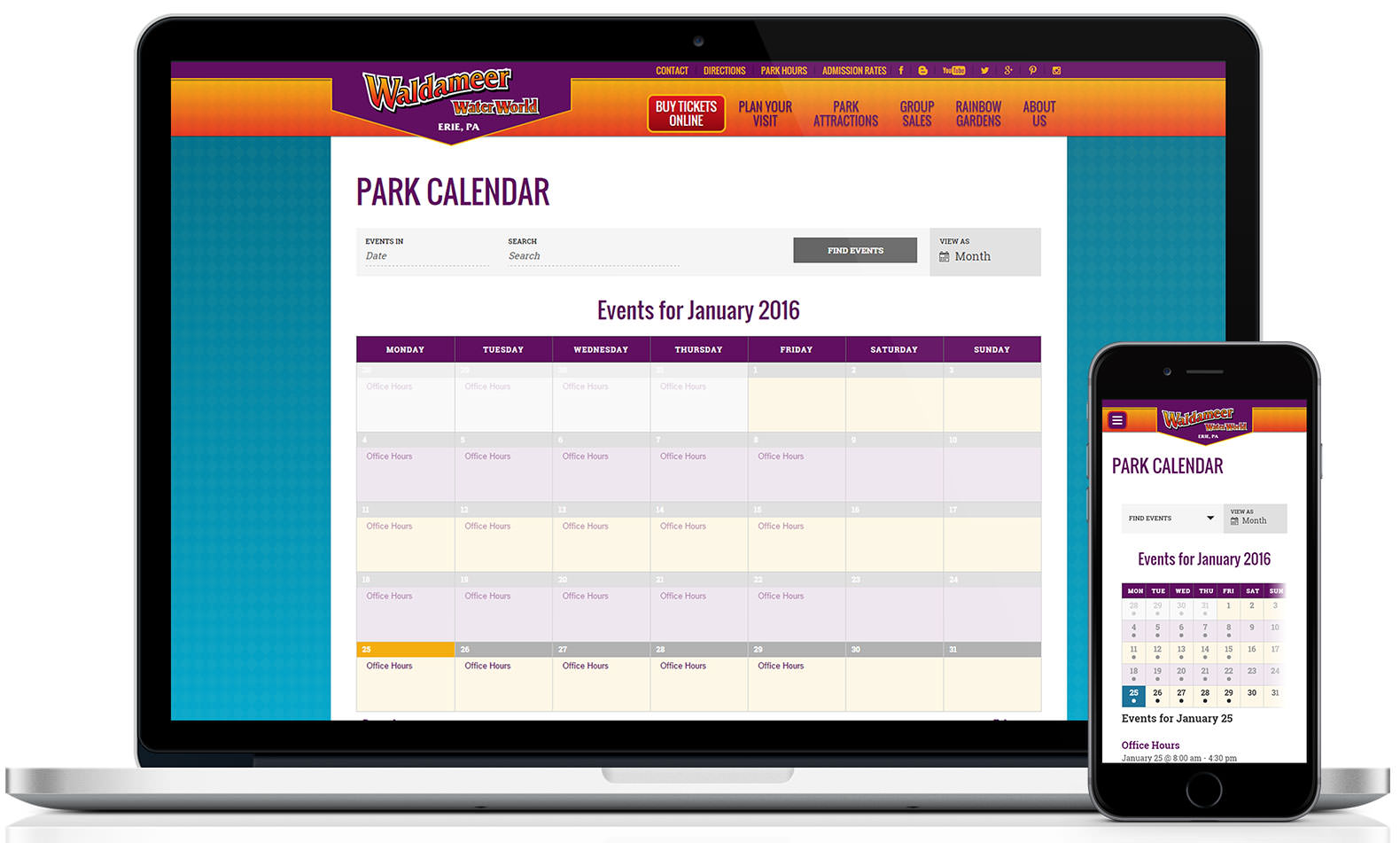 The event calendar on your website is often a key resource for park visitors who want to plan their trip ahead of time. Showcase the variety of special events visitors can find during the summer season, either in an attractive listed format or calendar view. Easily list your events, highlight the current day of your calendar, and display an unlimited number of events with their own pages and descriptions. The responsive calendar solution is customized to each unique design, supports multiple formats for event view, can feature filterable category buttons, and data is exportable for Google and iCal users at the click of a button.
Live Shows Listing & Calendar Tool-tips Make For Breezy Browsing
A mobile optimized calendar solution makes highlighting events and office hours a breeze. In addition, it is fully editable and responsive.Thanks to the user-friendly WordPress back-end, keeping content fresh and updated is never a problem.
Events List View
Easily view upcoming events in a listed format on a page or in slider form on your home page.
Tool-tips
Users may scroll over an event on the events calendar on desktop to view a snapshot of the event details.
Event Pages
Let visitors easily see when your event starts, find the location or venue, and you can even include a map to the venue via Google maps. Furthermore, once navigating to the description page for the event, users can export and save the event directly to their iCal or Google Calendar.
Contact us today to learn more about how custom WordPress development can be an invaluable tool in marketing your business.